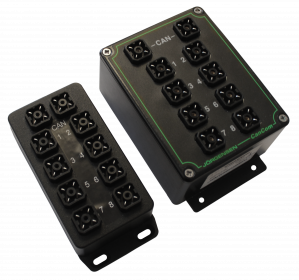 CanCom Digital
Art.no: 80-62603


Description
The module is hermetically sealed in a solid aluminium capsule. All electronics are hermetically sealed to protect them against the hazards of mobile environments, such as damp or vibration.
» CAN bus connection for configuration andconnection to other CanCom® products.
» 8 Digital two-way ports
Inputs are galvanic separated forconnection to positive or negative logic.